SEABOB
A SEABOB offers all-round high-performance. Its hydrodynamic shape provides for an astounding degree of agility in the water. Steering and diving could not be easier – all it requires for the pilot is to shift his bodyweight.
Whether you are cruising, zipping through the water or diving. The SEABOB will glide along powerfully with you aboard. Feel the awe-inspiring manoeuvrability. And the new-found desire for water will never relinquish its hold on you again.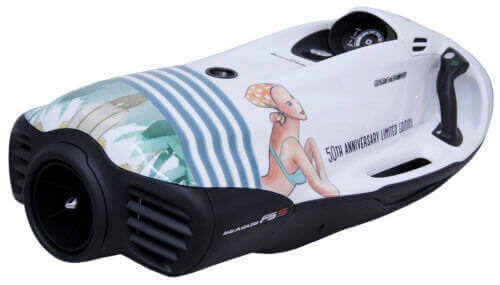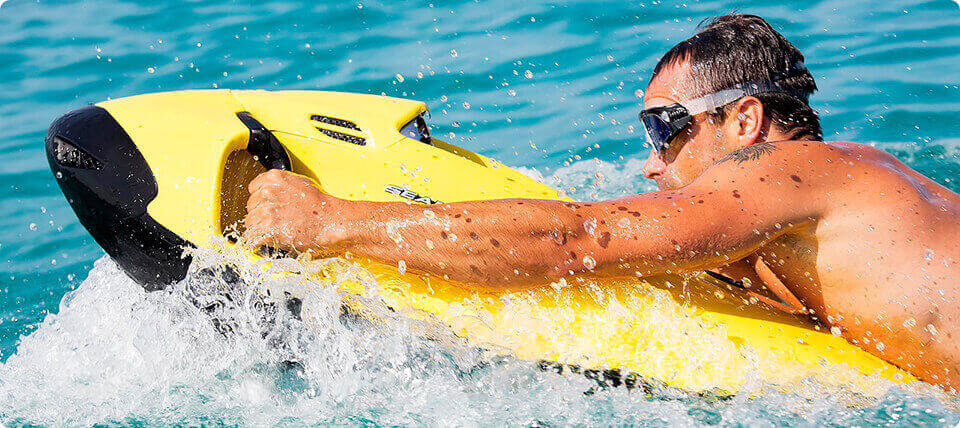 SEABOB F5
Optimal handling with powerful thrust
One particular distinguishing feature of the SEABOB F5 is its low weight. The E-Jet Power System in the SEABOB F5 is controlled in 4 power levels. These increments guarantee absolute fun and pleasure. Its special degree of dynamism in the water results from the high performance of the craft coupled with the low power-to-weight ratio.
The outstanding properties of the SEABOB F5 in terms of handling make it suitable for use in any water surroundings. It is at home in the sea. It demonstrates outstanding performance on the water surface and when diving. Owing to its high degree of manoeuvrability, the SEABOB F5 can be used in both small and large pool complexes.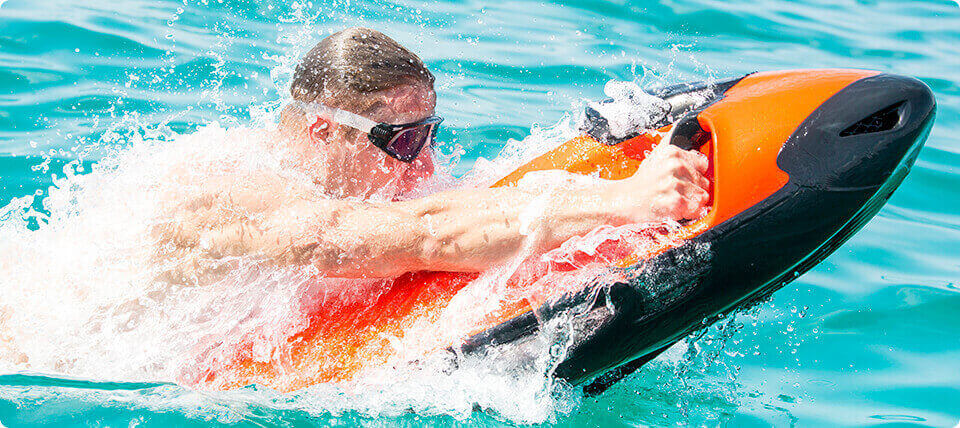 SEABOB F5 S
Irrepressible and intense
The SEABOB F5 S is the ultimate high-performance craft. Weighing just 35 kg, the vehicle possesses extremely good handling properties out of the water. Its driving performance is second to none. The SEABOB F5 S boasts an impressive propulsive force of 680 newtons. The E-Jet Power System is controlled in 6 power levels. These gears of the SEABOB F5 S allow you to glide along at a relaxed pace in a low gear or, for more ambitious high-speed driving, switch up to 6th gear. The craft has a highly sporty character and stands out in terms of its extraordinary dynamism. Its sporty appearance is emphasised by elements in a matt chrome design. The SEABOB F5 S is at home in the sea. Its high degree of manoeuvrability also makes it ideally suited for use in larger pool complexes.
| | |
| --- | --- |
| Performance up to | 2.5 kW / 3.4 hp |
| Maximum thrust up to | 480 N |
| Speed over water up to | 15 km/h / 9.3 mph |
| Speed under water up to | 13 km/h / 8.1 mph |
| Speed control | 4 power levels between 0 % and 100 % via piezo buttons |
| Energy | High-Energy Lithium-Manganese accumulators |
| Total capacity approx. | 1.1 kWh; 48 V; 23 Ah |
| Operating time average | 60 min |
| Charging time (standard charging) approx. | 8 h |
| Charging time (quick charging) approx. | 1.5 h |
| Diving depth | 40 m / 131 ft |
| Dimensions (L x W x H) | 1,152 x 507 x 372 mm |
| Weight approx. | 29 kg / 63.93 lbs |
| Buoyancy in water approx. | 14 kg / 30.86 lbs |
| | |
| --- | --- |
| Performance up to | 4.0 kW / 5.36 hp |
| Maximum thrust up to | 680 N |
| Speed over water up to | 20 km/h / 12.43 mph |
| Speed under water up to | 18 km/h / 11.18 mph |
| Speed control | 6 power levels between 0 % and 100 % via piezo buttons |
| Energy | High-Energy Lithium-Manganese accumulators |
| Total capacity approx. | 1.8 kWh; 48 V; 38 Ah |
| Operating time average | 60 min |
| Charging time (standard charging) approx. | 8 h |
| Charging time (quick charging) approx. | 1.5 h |
| Diving depth | 40 m / 131 ft |
| Dimensions (L x W x H) | 1.152 x 507 x 372 mm |
| Weight approx. | 35 kg / 77.16 lbs |
| Buoyancy in water approx. | 10 kg / 22.05 lbs |
| Special equipment | Securing device for Pilot belt system |
| Extras | Elements in a matt chrome design |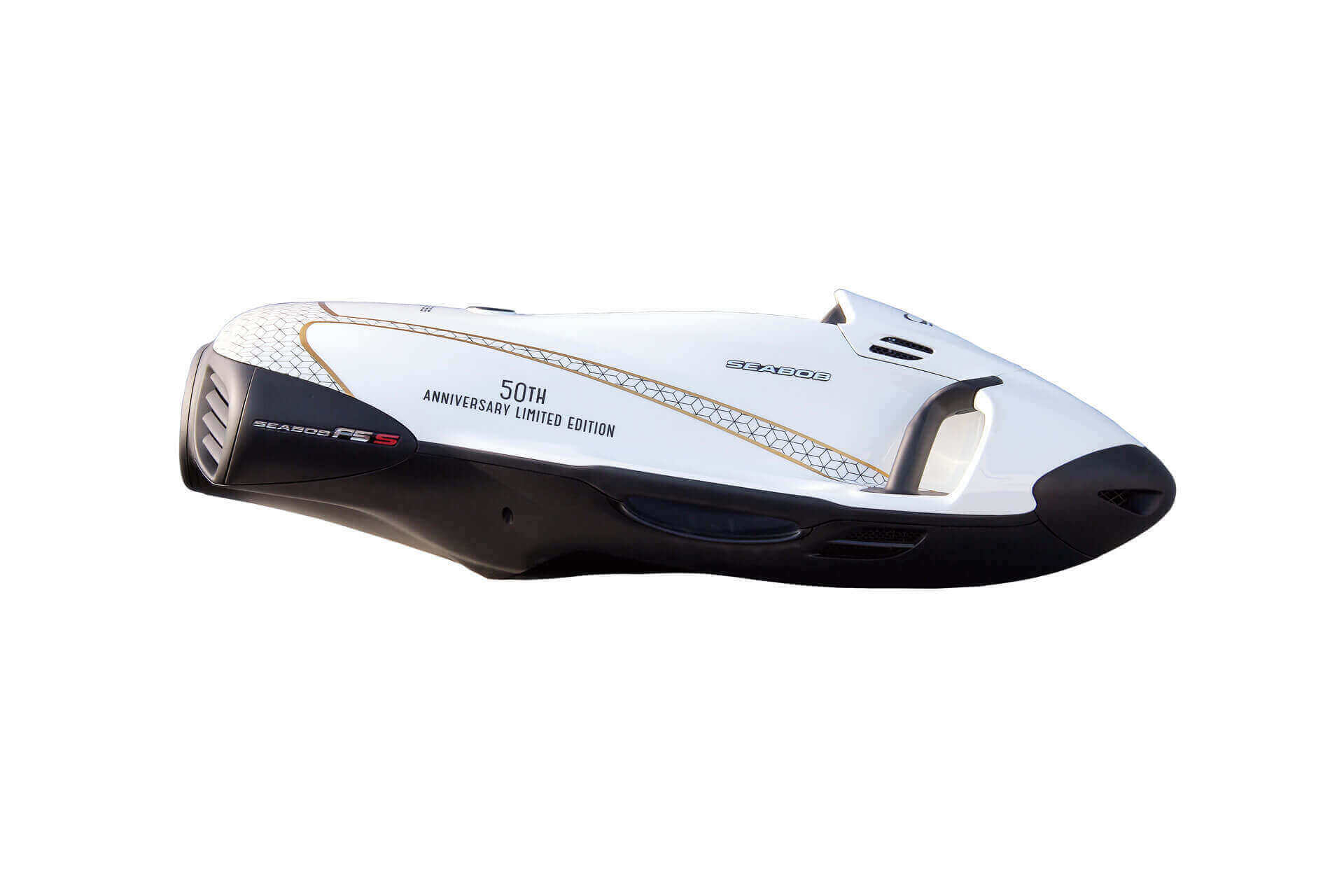 Special Colours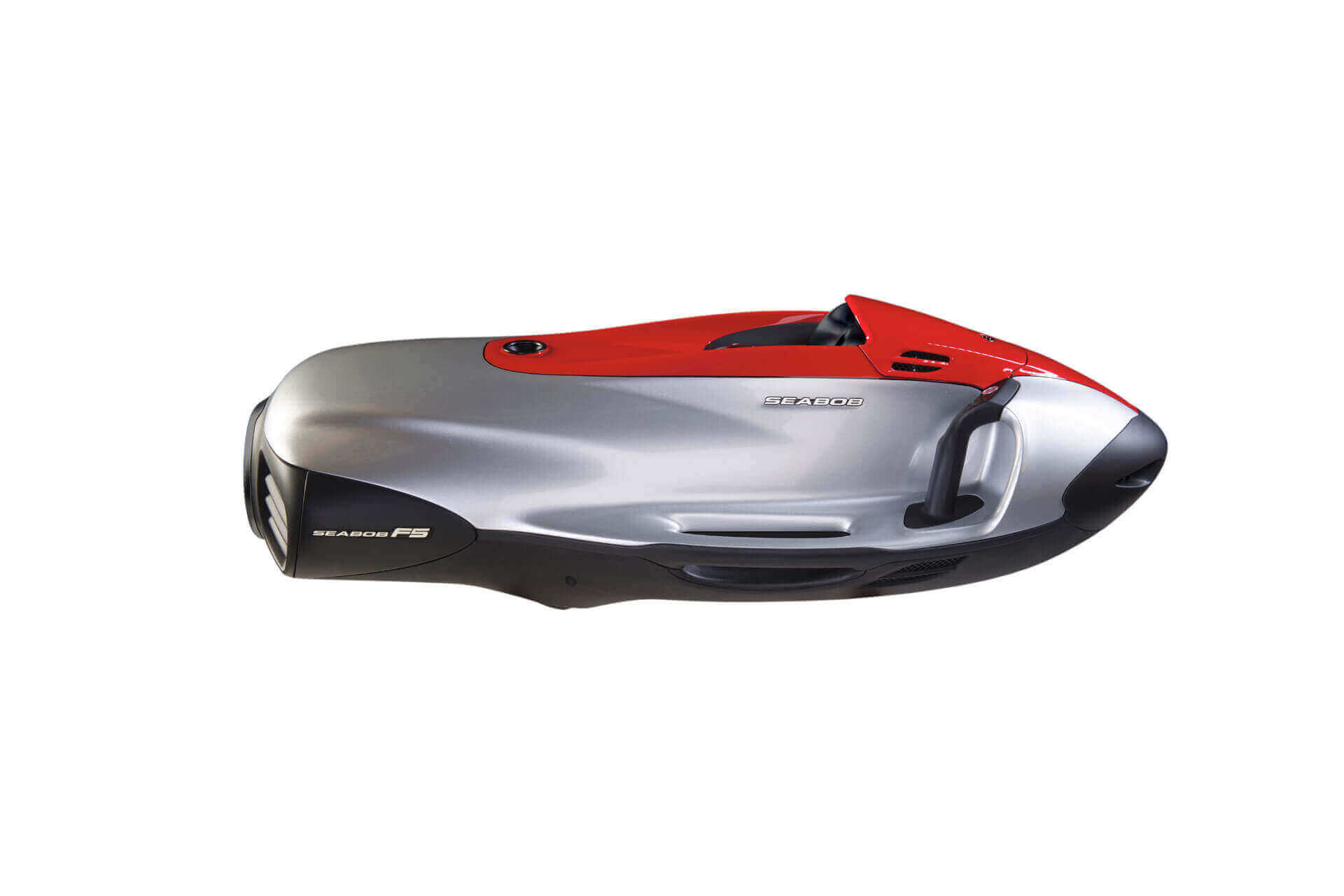 Bicolor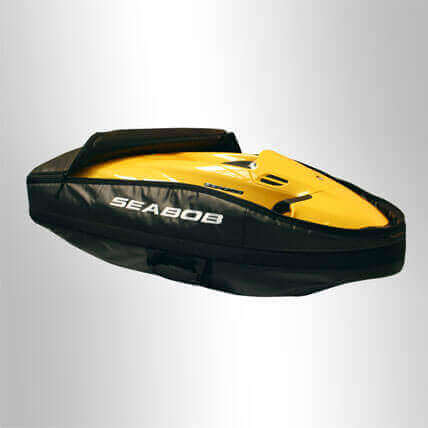 SEABOB Bag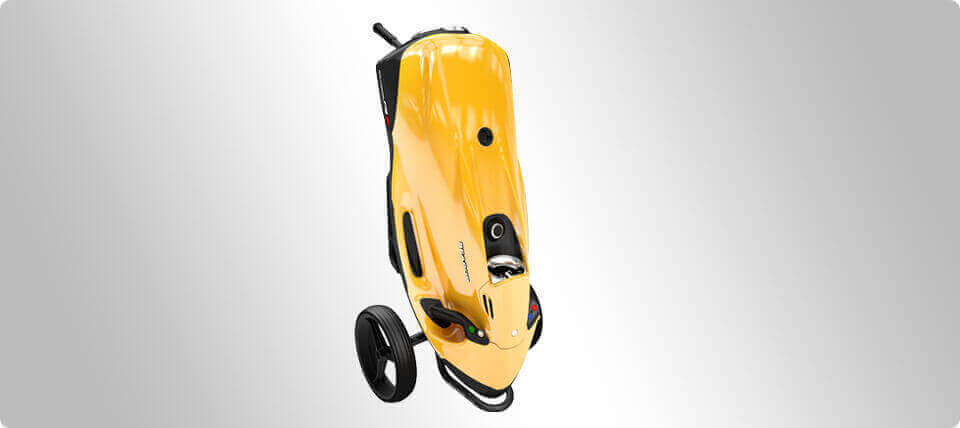 SEABOB Cart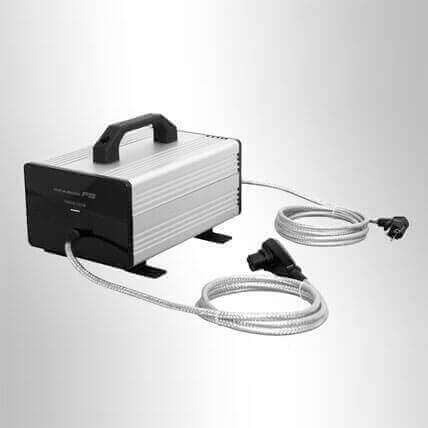 Quick charger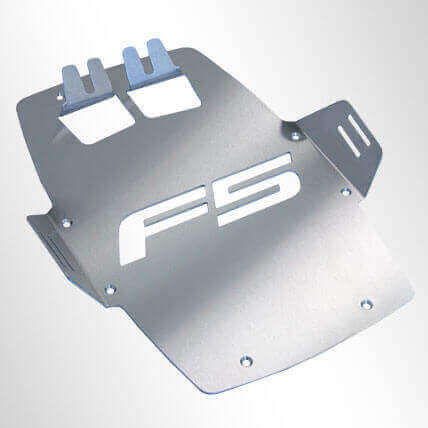 SEABOB Rack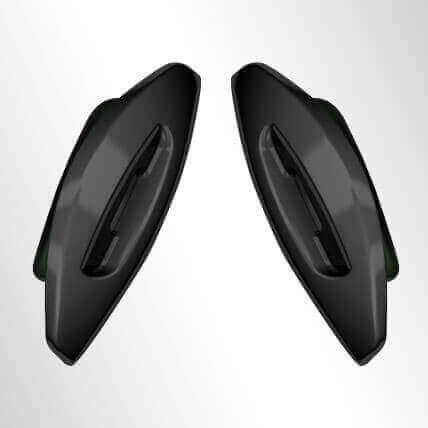 SEABOB Weight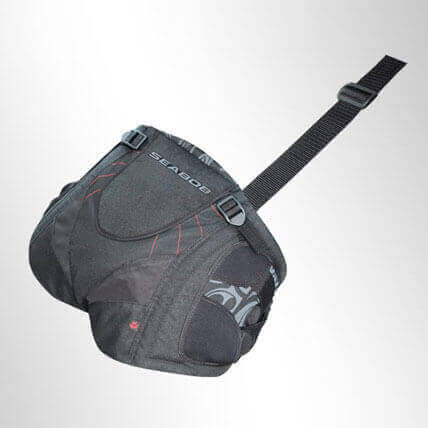 Pilot belt system
(size S, M, L or XL)