Perched on the edge of the English Channel lies the city of Plymouth, where Princess established its home in 1965. Today Princess shipyards cover an area of over 1.1 million square feet, an area rich in British maritime heritage. In fact, South Yard, is a former naval yard dating back to the 17th century.
From the outset, the goal has been to meticulously sculpt the yachts around the owners' enjoyment of them. Such dedication and attention to detail resonates deeply with our Plymouth craftsmen. Over 3.000 people, each possessing a mastery of their skill, fastidiously realise this vision in the shipyards. Through a culture of innovation, the yachts are not only some of the most technically-advanced in the world but also the most beautifully realised.
"

Over 80% of every Princess yacht is crafted in Plymouth

"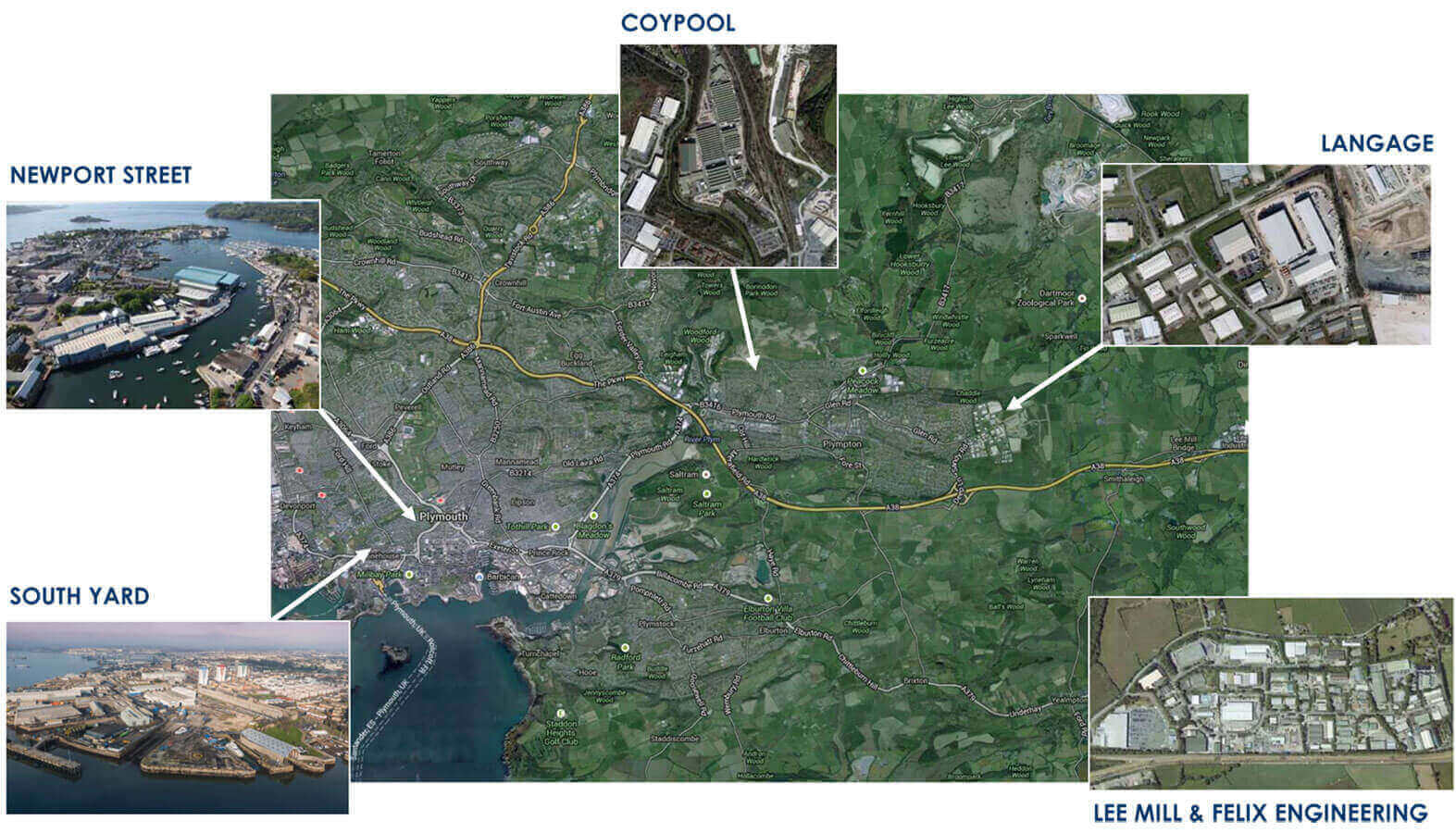 NEWPORT STREET
Head office location; Sales, Marketing, Finance, HR, Payroll
Assembly line on site for: Princess F45, R35, F62, Y85, V78, S78, Y78
Development
Hull moulds
Test and despatch for boats
COYPOOL
Main site where the component parts for the yachts are produced including: Metal Shop, Kit Parts, Loom Shop, Small Moulds and Canopies.
Hull Moulds
Stories/transport centre
Training centre
SOUTH YARD
Superyacht manufacturing facility
Assembly line and and moulding sub-assembly on site for: Princess Y72, Y95 och X95
Hull mould
Test and despatch for boats over 80ft
Development mock-up area
LANGAGE
Assembly line on site for: Princess V55, F55, S62, V60, V65 och S66.
Major moulds
LEE MILL
Development
Major Mould Shop
Canopies
Production and assembly of Princess V40, F50, V50 and V50 Open
Playlist: Princess Yachts shipyard